Category
:
Digital Marketing
From Prime Wiki
Jump to navigation
Jump to search
Get end-to-end website designing & development solutions. It is a place where you can get a complete digital solutions. From the birth of a site to maturity it in competitive market. Unlike other Web firms, OSS Prime Linuxers offers unique synthesis, fusing your goals and ideas with professional approach, excellence in web development, mobile apps, Internet promotion, digital marketing innovation and above all - trust and reliability. We create websites and mobile applications that focus on encouraging communication, refreshing experiences, exploration and are developed on our core value of making the complex simple for the informed clients.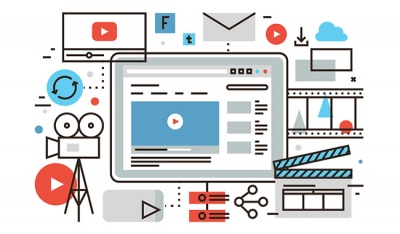 Range of inexpensive web solutions for both small website owners and businesses that need a secure and responsive presence on the internet without falling prey to the unknown and fancy brand hypes. Our #1 Priority is making your website load on visitor's blink with any device! Looking for Secure Dedicated Web or Email Server? Rock-solid performance; perfect for larger sites / apps!
Multi Domain Responsive Web Presence optimized and on powerful shared and dedicated servers: Perfect for NGOs, small business owners, web designers, resellers, business websites, mail servers and blogs. Comes with Linux, BSD, Windows, PHP, .Net, Java, Nginx, Apache and more. Securely host unlimited domains, business emails, useful mobile features. Web marketing, social media promotion, search advertising tools and add-ons with insights, solutions, mobile apps and marketing ideas that help shape your digital future.
OSS Prime Linuxers creates professional, high-end open source and custom built website design and development solutions with the latest in web / mobile standards, compliance for maximum ease-of-use, stability, reach and speed. You need a great-looking, easy-to-find and fast-loading website. The truth is, you can't afford NOT to have a great website. Bad websites do not cut anymore! Get a Free Domain Name + VPS Hosting + Drupal CMS + CiviCRM implementation + Your Own Mobile Apps + You fully own your digital assets, with OSS Prime Linuxers.
We know, there are lots of people and greedy large outfits out there slapping together cheap, insecure and vulnerable websites and the results are as obvious: amateurish, bloated, slow-loading, search unfriendly sites that break when viewed across multiple browsers and operating systems. Some firms even do it free just to monopolize in future and fool the website owner and the larger user-base. If you actively support and work towards "Freedom of Internet", we can extend special discounts on our fees for custom, open and honest web services.
Web Design & Development - Mobile Application Development - Media & Magazine Sites - Drupal Service Plans - E-Learning & Education - Enterprise Web Portals - Wordpress Business Blogs
With a team of skilled individuals, we pride on our innovative and creative approach to business websites, portals, dedicated servers, secure SSL hosting, corporate mail servers, CMS, blogs, shopping carts, applications, managed hosting, website design, online marketing and advertising, mobile-friendly sites and interactive multimedia. We undertake web site service projects for hundreds of clients across India and beyond. Our objective is to deliver products that look and feel great and offer bottom line benefit to YOU.
Pages in category "Digital Marketing"
The following 24 pages are in this category, out of 24 total.